Wednesday, 21 March 2012
I really wish I felt like jumping in the air.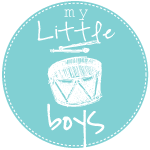 Friday, 16 March 2012

Old Boots by Benjamin Hope

nationalartandcraft.com
I recently helped my cousin clean out her mother's house after she had passed away. For anyone who has done this, you would know how hard it is. To look back at a life through the possessions or stuff that is left behind. I used to be a bit of a hoarder but a few years ago I read one of Peter Walsh's books (organisational guru loved by Oprah and the like!) and it really did change my life. It made me think about what the "stuff" in my life really means to me. Why do we hang onto certain things and why are some things so hard to part with?
I boxed up my cousin's childhood encyclopaedias and thought to myself – these will never leave this box again. I don't know if I could throw out my childhood encyclopaedias though…they represent such a vivid moment in time and my parents saved hard to be able to buy them . I remember doing one of my first ever projects in primary school on "peaches" and dragged out that heavy P volume of the "World Book". It's a good memory.
When my dad passed away, we cleaned out the garage which was like his office. He worked in construction for 40 odd years and needless to say there were many boxes of nails and tools that had "fallen off the back of a truck". He was a massive hoarder. I remember throwing out box after box of nails and screws that would have been kept for a rainy day.
It's hard to look at some of his old stuff…his favourite cap, his old boots, his beloved ute. Seeing the contents of my aunty's kitchen was pretty heart wrenching too. The dishes she cooked her famous lasagne in and all her saucepans and fry pans where she would have fried up her cotoletti (schnitzels). I tell myself its only stuff; it's not them but it was THEIR stuff though and that deserves some reflection.
Often the more random things are challenging to deal with too – finding a pen, a receipt, a betting slip, a prescription, glasses, a book on the bedside table, a CD in the car stereo…these were things in their lives when they were still here; everyday things.
I am grateful this week that I was able to help my cousin tackle such a difficult task and I am grateful for all the gorgeous lasagne that I ate over the years made by my aunt's hands. I am grateful that she shared with me the lesson of giving and kindness. In the end it really doesn't matter how much stuff you have does it?
Linking up with
Maxabella Loves
52 weeks of grateful. What are you grateful for this week?
Wednesday, 7 March 2012

I was the "parent helper" at Miss 7's school today. I was introduced as Miss 7's mum, Mrs Green.* I have never been Mrs Green because I kept my maiden name when I got married. I had no opportunity to correct her and it didn't seem right in the middle of class on my first day. Miss 7 knows that's not my name and she gave me a funny look.
I am not offended or really bothered by this but just thought I'd raise it as a point of interest. For those of you married out there, did you choose to adopt your husband's name or keep your maiden name and why? I have always found this really interesting. I think it's because I think a name is really important. I don't have a moral feminist view about what "people should do" but it just never felt right to adopt my husband's name. I have my own name. I was given it when I was born. I was named after my great grandmother, Nonna Marianna and I love my surname. It's Italian and my husband's name is not. There is nothing wrong with that but I grew up with an Italian name and I would feel weird with a name that wasn't.
The other box where I always hesitate is the - Miss, Ms or Mrs
I am not a Miss but I like this title.
I think Ms is a bit wanky. I remember when my grade 2 teacher got married she left on her honeymoon and came back as Ms Reed. She made a big deal of the Ms and it just seems to me like its no man's land and trying to be secretive.
I often use Mrs because I am married but my surname is still my maiden name so it doesn't completely match.
Anyway, this was a lot of going on but I am now Mrs Green at school. Do I just accept it as I am now in the world of being Miss 7s mum? I don't think it matters except that I keep looking over my shoulder thinking that my mother in law is in the room!!
(*names have been altered to protect the innocent!).
Posted by Mez
at 10:49 am
7 comments


Links to this post