I am linking up again this week for "
Sentimental Summer
" with Mandy from A Little Space Like Home and also "
Wonderful Weekends
" from Life, Love and Hiccups.
We have been loving spending a lot of time down at the
waterfront
here in Geelong. It's so easy and gorgeous down there. I never appreciated it all when I was growing up here but I just love it now. (It's also come a long way since I was a kid too!)
Summer holidays to do list
"…the Big Ferris wheel!! The
Giant Sky Wheel
is currently situated on the Geelong waterfront, Ritchie Boulevard, Geelong and gives you beautiful views of Corio Bay.
I have to admit, I was a bit chicken at first all that way in the air and if you're afraid of heights, I wouldn't recommend it! In saying that Miss 3 and soon to be Miss 7 loved it and giggled all the way around.
It is a little bit expensive too I think…it's $8 per person for a 7-10 min ride. If it was a bit cheaper I'd be inclined to have a go whenever we're down there but I think that'll do for the summer now. Although it would be pretty at night too!
The big outdoor pool has been completely re-done and we checked that our too. We're actually heading down there for a swim today (post to come!)
Beach House Cafe
and so ended a very pleasant Sunday evening. We stopped and took lots of Bollard * pics that I will enjoy writing about soon!
Eastern Beach Life savers - This group includes a portrait of Bill Coyte who devoted much of his
life teaching many generations of Geelong People to swim
Ahhhh...summer!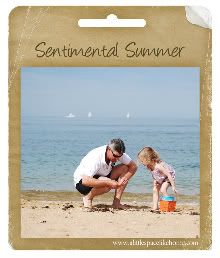 * BAY WALK BOLLARDS, created by artist JAN MITCHELL.104 painted wooden sculptures around the arc of Corio Bay, from Rippleside Park to Limeburners Point, tell the affectionate history of Geelong, Victoria, Australia. Waterfront Geelong by Baywalk Bollards