FUN
!
I am linking up with a couple of my favourite blogs this week as I tell you about our New Year's Day.
I had a call from my cousin; a cousin who when we were kids used to come and spend Christmases with us with his family. He said, "we'd love to come and visit you and your mum and how about we all go to The
Adventure Park
near Geelong on New Year's Day?"
I have to be honest; my first reaction was…OMG stinking hot, hundreds of people, public holiday…not my idea of a fun…but in the spirit of "fun" and the fact that he and his wife and 3 kids under 5 were going to make the effort to drive quite a way, we said, "why the hell not?" His sister and her boyfriend visiting from Sydney also came and made a great effort, especially since they were driving back to Sydney the next day.
That's another thing that I find inspiring…people who make an effort. I really appreciate that.
Well, we had the best day ever!
Miss nearly 7 has been busting our chops to go there ever since we first went there 2 years ago. When we were there she was too short to go on this ride, "the Lazy River". It was her mission to be able to go on it this time…and she did…11 times!!
website
…
"River Torrent Lazy River
Get wet, water adventure, when you raft the turbo rapids on the "River Torrent Lazy River" ride.
Make a splash on these super charged waves, as you hang on and go with the flow whilst your raft is propelled along the tropical style river oasis. This inner tube ride is just under 300m in length, filled with twisting tides, roaring rapids and swirling gauntlets. Expect the unexpected."
Awesome fun!
My biggest tip for anyone going there is to buy your tickets** on line if at all humanly possible.
We bought them in the morning and we walked straight in, trying not to make eye contact with all the people in the queue. I reckon it gave us about an hour of crowd free play which was priceless.
There are heaps of BBQ/picnic areas if you want to bring your own food and there are also lots of places to buy food. We went with slack fish and chips but it was really easy and yum.
To be honest we probably only utilised a quarter of the park given that our kids are only 7 and 3 but they had such a ball. You know that excitement and joy that only a kid can have. It was brilliant.
Hats off to my cousin and his wife for being so relaxed with their 3 little kids. Impressive!
"Tiny Tots Splashzone
Keep the kids cool and entertained all day at Adventure Park's "Tiny Tots Splashzone", a coral reef themed water wonderland. Designed for the tiniest of tots, this shallow and safe oasis of interactive water play is every kid's dream with waterfalls, mini waterslides and spray cannons. With lots of water fun for the little ones, look out for Tommy the turtle and beware of the big splash!"
We also went on the old carousel but there are heaps of water slides and water play areas, electric cars, archery and big jumping pillow. Would be a bit of fun to go without the kids actually!!
We will definitely be going there again this summer and I thought what a smashing way to kick off 2012, my year of fun.
A little space like home's, Sentimental Summer
and Maxabella Loves,
"Hello 2012: One Word" post.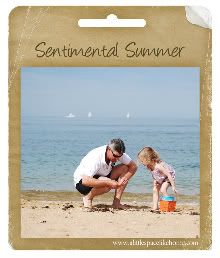 **
Day ticket prices
Adults or Children over 1.2m tall $36.00
Children under 1.2m tall $28.00
Children under .90cm tall FREE
Senior Citizens 60yrs and over $25.00
Disabled / Carer (card ID required) $25.00
Season pass is $75.00