For some reason in Geelong they like to call the humble chicken parma, a "parmi". I have no idea why they do but there you go. Anyway this week Miss 6 said, "you know what we haven't done for a while?...go to a restaurant"...so we thought, why not go for a Sunday night parmi? We have been told about "The Yardz" Sunday night, "Parmi's of the world" and it has on my list of places to visit. The Yardz is what used to be the old Sale Yards hotel and had a re-vamp a few years ago. Every Sunday night they do $12 Parmis of the world.
We had sampled the - English (mashed potato, bacon, cheese and gravy, Spanish (chorizo, cheese, tomato etc.) and American (salami, cheese, tomato etc.). They all came with chips and salad and were fresh and delish! Kids had chips and nuggets but they were of the more homemade variety and were also yum.
Miss 3 devoured my gravy and wore half of it on her dress whilst slurping lemonade in between running off to see what was happening at the pool table in the front bar. Apart from the half hour wait for the food (which with kids is a bit tortuous), it was a great night and we will definitely go there again. Lucky we booked as there was not a spare table in sight!
Linking up this week with Unknown Mama's Sundays in my City.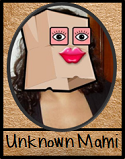 Where did I go?
The Yardz
77 Church Street, Geelong West
52787257